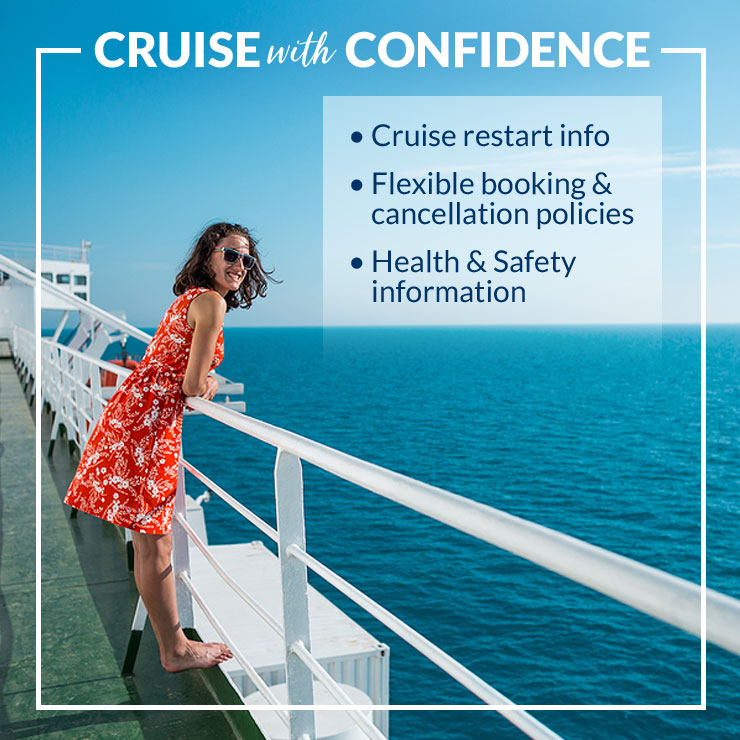 Cruise with Confidence when you book with PERX!

COVID-19 has added uncertainty to travel plans around the world and we've been monitoring it closely to ensure our staff is up to date with the latest developments so that you get the best travel advice when it comes to planning for your next vacation.

Our cruise line partners have been working around the clock to restart cruising, modify cancellation policies, issue FCC's and of course, implement safety protocols to meet the high standards set for guest and crew safety.
The situation is fluid to say the least so we have compiled the latest information below to assist you in making the right decision for you and those you are traveling with. As always, the best and most up to date information is available directly from your PERX vacation consultant so contact them by phone or e-mail and they will assist.
Please see below for the latest updates or contact your PERX Vacation Consultant. We will continue to update this information and look forward to whenever the time is right to help you Make Your PERX Work!.

Information you should know...