Looking for our latest Theme Cruises?  See below for our current exclusive deals and remember to check back often for the new releases. 
Theme cruises are typically limited in availability and very popular so they sell out quickly. 
Don't want to miss out?  We suggest that you subscribe to receive our e-mails so you are alerted as soon as new theme cruises become available.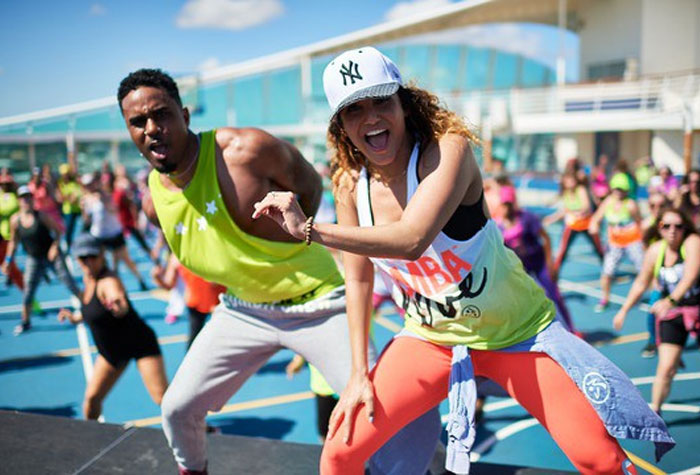 March 24 - 29, 2019 - WAITLIST!
The Perfect Vacation for the Zumba® Nation!
Zumba fans, book today and get yourself onboard the most amazing vacation of your life! It's the perfect getaway for everyone from the front row divas to those of you who only get your Zumba® on in front of the mirror when no one's home (we know... that's your little secret).
Experience two beautiful destinations and party on a private island designed just for you! See your favorite music artists and enjoy non-stop booty shakin' all aboard one of the largest cruise ships in the world, royal  Caribbean's Navigator of the Seas.  She's bolder and better than ever with brand new upgrades, restaurants, amenities and so much more! You'll feel like you just walked aboard a brand-new ship.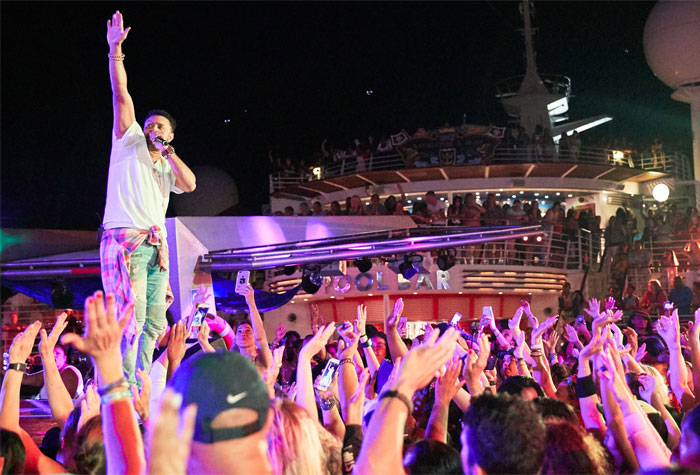 Party with the Best...
With over 50 top celebrity Zumba® instructors hailing from over 30 countries, this cruise is your Zumba® Wonderland. This elite team was hand-picked by Beto, the creator of the Zumba® program, and is composed of Zumba® Education Specialists (ZESs), Zumba® Jammers (ZJs), and Zumba® presenters that tour the world teaching master classes to thousands. Come get up close and personal with all-star instructors like Gina Grant | Steve Boedt | Betsy Dopico | Kass Martin | Ai Lee Syarief | Anna Marchenko | Armando Salcedo | Benjamin Richard | Beto Perez | Betsy Dopico | Cat Chiemelu-Marte | Dahrio Wonder | Diego Chantir | Ecem Ozcan-Kuntay and many more!
FOR THE L❤VE OF ZUMBA
When the beat drops, your body starts to move like never before. The smiles are contagious. The music is bumping. The ocean becomes your dancefloor. You got your family to your left and your besties on your right. And it's that very moment, you know why you fell in love with Zumba. You wish these 5 days at sea would never end. You can't explain this feeling. We call it Zumba Cruise. You'll call it the Best. Vacation. Ever!


Book your Zumba Cruise today and remember that you can book additional cabins for friends & family who want to go too, all at these fantastic rates!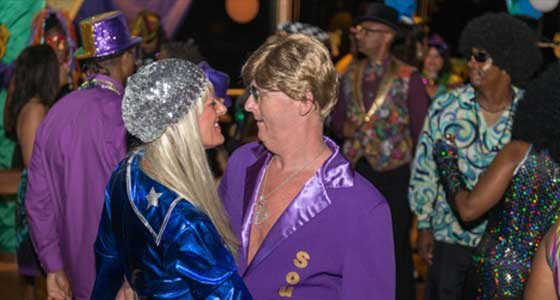 The Ultimate Disco Cruise 2019 - Feb. 14 - 19 - WAITLIST!

This will certainly take you back to the disco era, the musical movement that brought people of all different backgrounds together to share that dance fever worldwide. Of course you love to boogie to the music, so you will have access to over 40 LIVE performances from some of your favorite disco legends to keep you groovin' all day and all night long. You will find all the best performances, great interactions with the Superstars of Disco plus the very best dining and service all included in the cost of your stateroom aboard the Celebrity Infinity!
This is only available from your PERX travel planner so call now to book your stateroom on this amazing theme cruise!  We have limited availability so book now to ensure you get aboard!  1-888-737-9266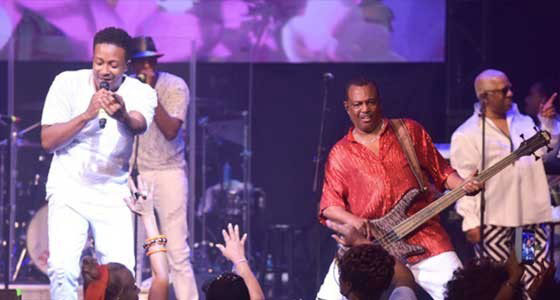 Enjoy a star-studded vacation with unparalleled access to legendary stars from the Disco era. See them during the nightly performances, enjoy celebrity-led activities, and run into your favorites all week long during meals, poolside relaxing, drinks at the bar and more.

KC and The Sunshine Band(Special Appearance 2/17)  | Kool & The Gang | The Spinners | Gloria Gaynor | Village People | Tavares | Norma Jean Wright, Alfa Anderson & Luci Martin (formerly of Chic) | Rose Royce |  Evelyn "Champagne" King | Thelma Houston | The Trammps featuring Earl Young | Yvonne Elliman | Musique | France Joli | Cruise Host Deney Terrio | The Australian Bee Gees Show - A Tribute to The Bee Gees | The Urban Guerilla Orchestra | Boogie Wonder Band | Keith & Leslie Ferguson | Comedian Kivi Rogers | Music Host Bob Pantano, Host of the Saturday Night Dance Party
Activities including . . .
Artist Q&A sessions
Panel Discussions
Theme Nights and Costume Parties
Dance Parties and Classes
Game shows
Karaoke