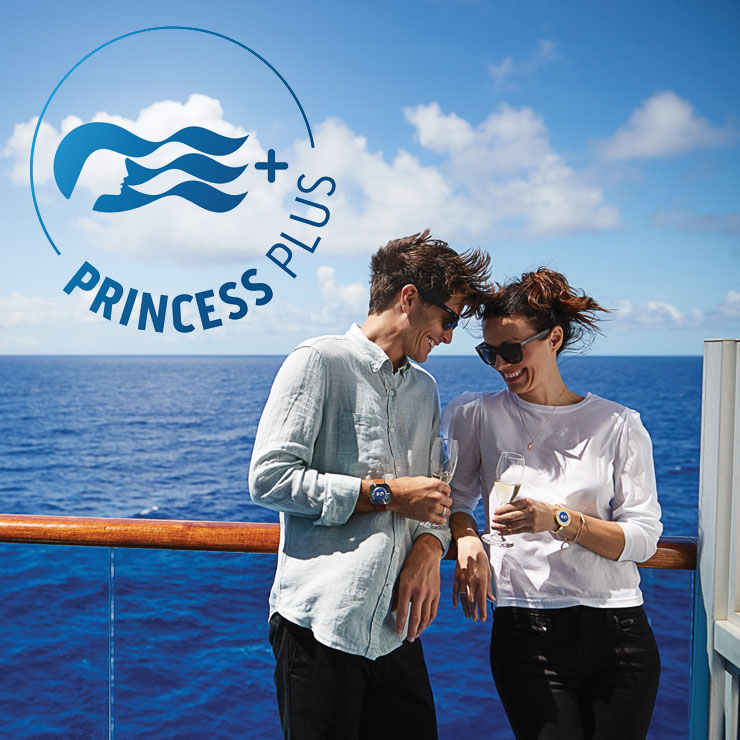 Drinks, Wi-Fi and Gratuities for All. Only with Princess Plus.
Treat yourself to your best vacation. Get the best value with Princess Plus.
Best Value. All Destinations. All Staterooms.
+ Premier Beverage Package with tips: Enjoy everything from cocktails, beer and wine to specialty coffees, smoothies and bottled water.
+ Unlimited Wi-Fi: With Princess' best internet package, you can video chat and text with family back home, stream your favorite shows and check email (but only if you want to).
+ Full gratuities paid to the crew on your behalf: Don't worry – they make sure the crew who takes care of you is taken care of too.
A $107.70 value included each day!
Plus Beverage Package (included tips): $76.70
unlimited wi-fi: $15.00
gratuities: $16.00
total value per day: $107.70
But you can have it all for just $60 per person per night!
Ask your PERX Vacation Consultant about adding this value pack to any Princess Cruises booking, and yes, that includes your discounted interline rates! 1-888-737-9266
The Best Princess Cruises Interline Deals Start Here!