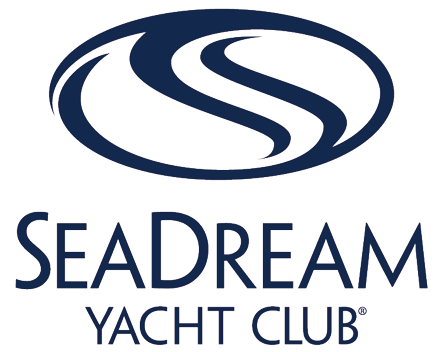 SeaDream Yacht Club
***Important Policy Information***
Cruise Restart Policies as of April 13, 2021
SeaDream is expected to resume operations in Europe starting June 2021
Seadream I - Scheduled to sail June 12
Seadream II - Scheduled to sail June 5
Will I need to be vaccinated?
All guests must ensure that they are medically and physically fit for travel. The Centers for Disease Control and Prevention (CDC) and the World Health Organization (WHO) provide guidelines as to which vaccinations are required in each country. In many cases, inoculations are recommended, but in some circumstances, they are required. They suggest that you check with your health care professional for guidance.
Will I need to wear a mask onboard?
No information is available at this time.
Before you book - Flexible Booking Policy
SeaDream Yacht Club has released a new booking policy to allow guests to book with confidence during these uncertain times. In a continuously changing international landscape, SeaDream understands that voyages may be affected by travel restrictions. In response to this, the company has launched a generous booking policy that protects voyages until June 30, 2021.
SeaDream's new Ultimate Booking Assurance policy guarantees a Full Cash Refund or a 120% Future Voyage Credit for all new bookings departing July 22, 2020, until June 30th, 2021 that may be affected by travel restrictions from the country of guest origin. This is by far the best refund guarantee – from a company that has already been fully operational this past summer. But to take this even further, should a guest simply not want to travel (for any reason), SeaDream will allow guests to reschedule bookings to a later date. This is possible even if their voyage is not affected by travel restrictions.
After a number of successful voyages in Norway this past summer, SeaDream made the decision to pause the remainder of sailings through 2020. Currently, there are plans to resume operations in Europe starting June 2021.
Health and Safety Protocols
Their Commitment to You
SeaDream is committed to protecting your health and safety. These are some of the things they are doing to ensure safe sailing:
Embarkation will be staggered with time slots between Noon to 6 PM or later if you have a late flight.
Upon embarkation, you will be greeted by their Doctor who will take your sample and run the test using Abbott ID Now machine which will give the negative result within 15 minutes.
Using a Thermal Scanner, they will record your temperature for a daily temperature log. This Scanner will also be used while re-embarking the Yacht after any shoreside visits. This takes just a second.
While entering the Yacht, you will notice special floor mats which are there to clean and sanitize your shoes.
Your stateroom will be pre-sanitized using Altapure AP-4 which is an advanced ultrasonic fogger used for high-level disinfection in hospitals, burn units, and clean rooms.
Their hospital onboard is well stocked with all necessary medications and PPE. Each Yacht has an experienced doctor onboard at your service.
They will use UV lamps, in addition, to sanitize the staterooms on a daily basis.
Their crew members also undergo frequent health checks to ensure safety on board.
All their crew members are certified for the WHO's Infection Prevention and Control (IPC) for novel coronavirus course and CoVid-19 Contact tracing course from Johns Hopkins University.
Their crew members will serve you and carefully place your buffet selections onto your plate as you request.
Onshore excursions will be limited to predesignated places in an organized fashion.
What You Can Do
They are counting on you to help us ensure a safe and enjoyable experience for everyone on board. As they sail during these unprecedented times, they appreciate your patience, cooperation, and flexibility as they try to adapt to changing circumstances. If you would like to join them on an unforgettable trip, this is what they ask of you:
Travel Healthy Make sure you are healthy before you travel. You may be required to have a Covid test done 48-72 hrs prior to your flight. You can expect another test at the Airport on arrival.
Wash Hands Make sure to wash your hands frequently and maintain good hygiene. They will provide alcohol-based hand sanitizer and soap.
Social Distancing Please keep a polite distance from other guests. Their spacious yachts offer plenty of open spaces and opportunities to relax while observing social distancing.
Work With Them They ask that you collaborate with their crew to create a safe environment on board for everyone. If the advice from health authorities changes and they need to quickly adapt their protocols, they appreciate your flexibility and understanding.