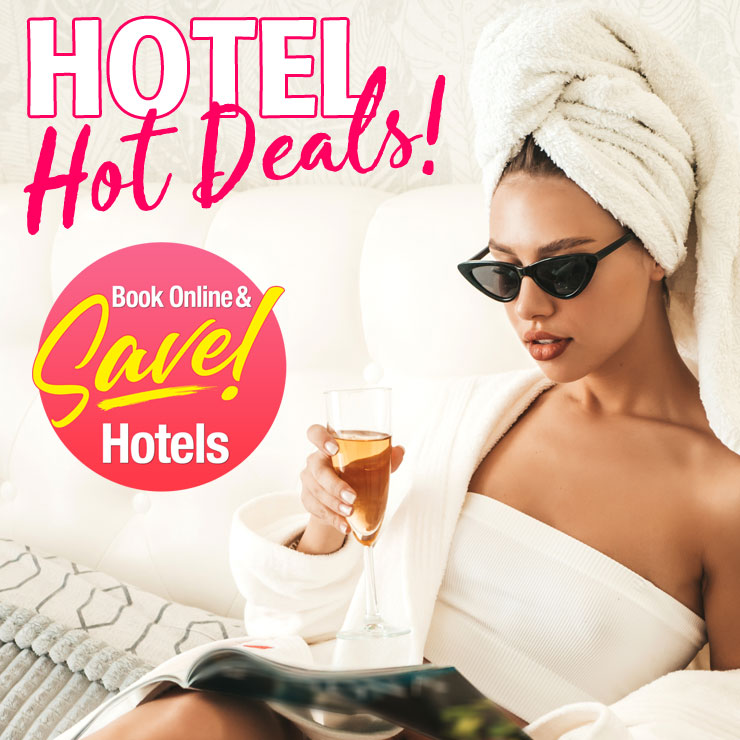 Hotel Hot Deals!
NEW! Hotels in all the most popular destinations in North America, Europe, South America, the Caribbean... and more! Our last minute listings below give you a peek at the variety of deals available today.
Book online and get great rates, immediate confirmation and free cancellation (as available) on your next reservation. Weekend getaways, pre & post cruise stays, beach vacations, golf groups, or big city shopping trips... it doesn't matter where you want to go or when, you can always find a deal with PERX.
There are over 50,000 hotels to choose from, browse Sunny Destinations, US/Canada or Europe & Worldwide or use our Easy Search to find great deals in your desired destination.
Of course, if you need personal assistance, please contact your PERX Vacation Consultant and they will be happy to answer your questions or make your reservation, and remember you'll always get the best rate available at the time.
More Discounted Deals - Book Online & Save!
Immediate Confirmation | Free Cancellation Available | Lock in Your Rate