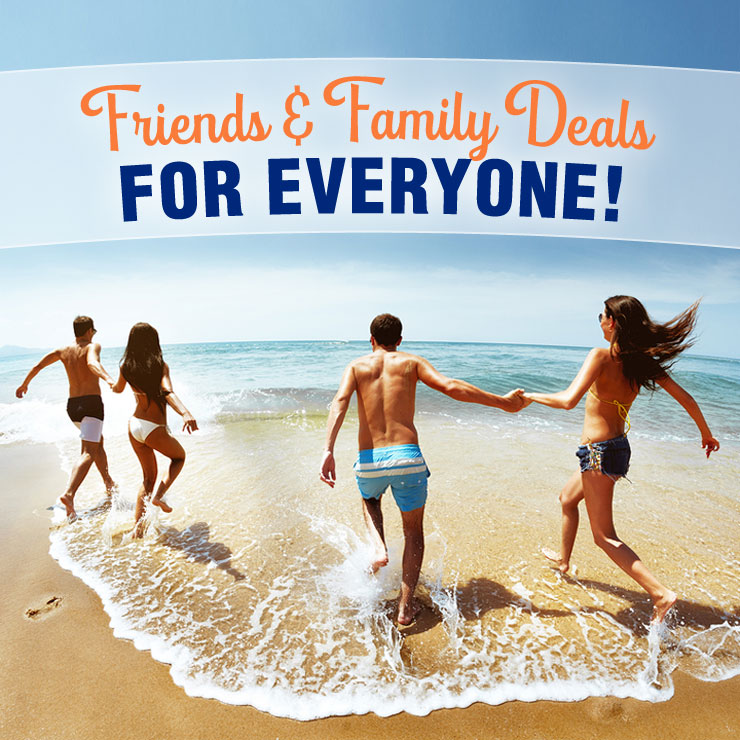 Friends & Family
---
One of the most often asked questions we get is "how can I get in on these fantastic deals?" and the short answer is... you need to be eligible. However, for the most part Friends & Family members of airline employees are able to travel with eligible interliners (active or retired) at the same great rates! Each cruise line has their own eligibility guidelines so if you have any questions, your best resource is your PERX Vacation Consultant.
The rates you see on our website are the rates you can book, but you may qualify for even lower rates based on age, residence or occupation... remember that you will always get the best rate available according to your eligibility. Friends & Family may also book direct and will also receive the best rates available (including any promotional discounts that they may be eligible for) so contact a PERX Vacation Consultant today and then get packing because you're going on vacation!
Top deals from Cruise Lines that allow for additional Friends & Family staterooms.