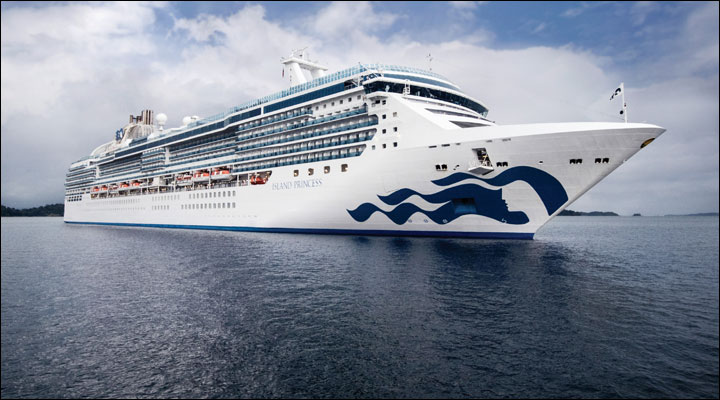 Island Princess
Book with Confidence! Updated Cruise Line Policies, Restart Info & More
Drinks, Wi-Fi and Gratuities for All. Only with Princess Plus.
Treat yourself to your best vacation. Get the best value with Princess Plus.
Best Value. All Destinations. All Staterooms.
+ Plus Beverage Package (drinks up to $12 each) with tips: Enjoy everything from cocktails, beer and wine to specialty coffees, smoothies and bottled water.
+ Unlimited Wi-Fi: With Princess' best internet package, you can video chat and text with family back home, stream your favorite shows and check email (but only if you want to).
+ Full gratuities paid to the crew on your behalf: Don't worry – they make sure the crew who takes care of you is taken care of too.
A $95 value included each day!
Plus Beverage Package (included tips): $70.79
unlimited wi-fi: $9.99
gratuities: $14.50
Total value per day: $95.28
But you can have it all for just $50 per person per night!
Ask your PERX Vacation Consultant about adding this value pack to any Princess Cruises booking, and yes, that includes your discounted interline rates! 1-888-737-9266
---
Island Princess is your own private retreat on the sea. Whether you crave relaxation or exhilaration, you'll find the soothing Lotus Spa, live entertainment, gourmet cuisine, casino gaming and more. And for a special treat, try the Bayou Café and Steakhouse, which features New Orleans-inspired Cajun and Creole cuisine.
Enjoy the world-class cuisine of renowned chef Curtis Stone with "Crafted by Curtis" dishes available in the main dining room. Or head to the heart of the ship for live entertainment in the signature Italian-inspired piazza. While you're there, mingle with fellow guests, enjoy paninis and pastries in the 24-hour International Cafe and a wide variety of wines by the glass at Vines Wine Bar.
Return from your vacation feeling renewed with all new plush, comfortable beds and redesigned staterooms optimized to deliver the ultimate night of sleep at sea through the new Princess Luxury Bed, a collaboration with board-certified sleep expert, Dr. Michael Breus and HGTV design guru, Candice Olson.
Vacation like never before with Ocean Medallion - debuting on the Island Princess in May 2018. You'll carry an Ocean Medallion that holds your unique digital identity and communicates with readers throughout each ship and in select ports. It allows the crew to know who you are and serve you better. Additionally, you'll use Ocean Medallion for payments, unlocking your stateroom door, speeding up embarkation and much more.
---
Please note the U.S. government's Travel Advisory as of January 23, 2022:
Do not travel to Russia due to ongoing tension along the border with Ukraine, the potential for harassment against U.S. citizens, the embassy's limited ability to assist U.S. citizens in Russia, COVID-19 and related entry restrictions, terrorism, harassment by Russian government security officials, and the arbitrary enforcement of local law.