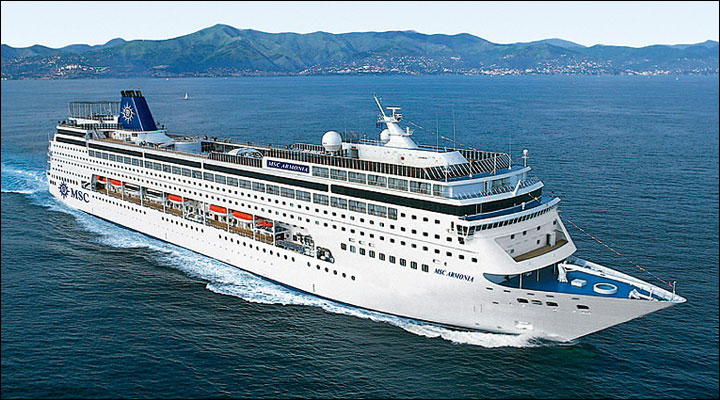 MSC Armonia
Book with Confidence! Updated Cruise Line Policies, Restart Info & More
The luxury cruise ship MSC Armonia reflects her Italian name – this ship is a wonderful example of how space and intimacy can marry together in perfect harmony. One of MSC Cruises' smaller ships, the lovely MSC Armonia oozes style and caters for just over 2,000 guests, making it one of the best travel choices for a family cruising the Mediterranean and Northern Europe.
Offering a selection of marvelous suites with private balconies, MSC Armonia offers the panoramic ocean views that guests desire together with spacious meeting areas ideal for gathering with friends and family as you embark on a cruise of a lifetime.
MSC Cruises has completely restored MSC Armonia, one of their early cruise ships. Now fitted out with modern amenities, you can get down to the serious business of relaxation amidst fine, elegant surroundings that are carefully designed with panache and flair right down to the last important detail. MSC Armonia is a dream come true – an extraordinary floating universe designed for one purpose only – so you can get the most enjoyment from your magical cruise vacation!