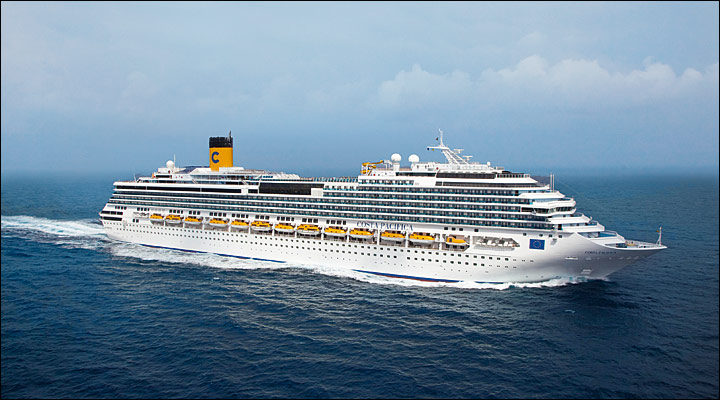 Costa Pacifica
Music is the soul of the world, a universal language that everyone can understand, it brings happiness, enchantment and pure pleasure. For this reason a cruise on Costa Pacifica will be unforgettable: the ship of music is ready to engulf you with its beautiful sounds and accompany you throughout your holiday with the harmony of its soundtrack.
The secret of its beauty is the variety of styles. On board Costa Pacifica, everything amazes, transports and entertains you and the excitement never ends: the Grand Prix Simulator, the spectacular external deck, with its glass roof and cinema at night, the theatre fitted with exclusive technology that provides the best possible quality of sound.
And now, Beauty on Board with the L'Oréal Paris store on the Costa Pacifica. An international cosmetic shopping experience devoted to total beauty care, where you will find all the innovation, effectiveness, quality and glamour of L'Oréal Paris products.
You'll spend unforgettable moments on Costa Pacifica and will be able to experience them again and again by just listening to the soundtrack of your holiday.
When you book a "Samsara" Stateroom or Suite you will experience the utmost in comfort in Samsara's unique and Asian inspired atmosphere. Samsara Staterooms and Suites offer many exclusive privileges, the first being the convenience of direct access to the Samsara Wellness Spa.
Other amenities include a flat screen TV in your stateroom and the special Samsara bath set.
Ask your PERX Vacation Consultant for more information regarding these incredible staterooms and all the amenities you'll have access to when you book.