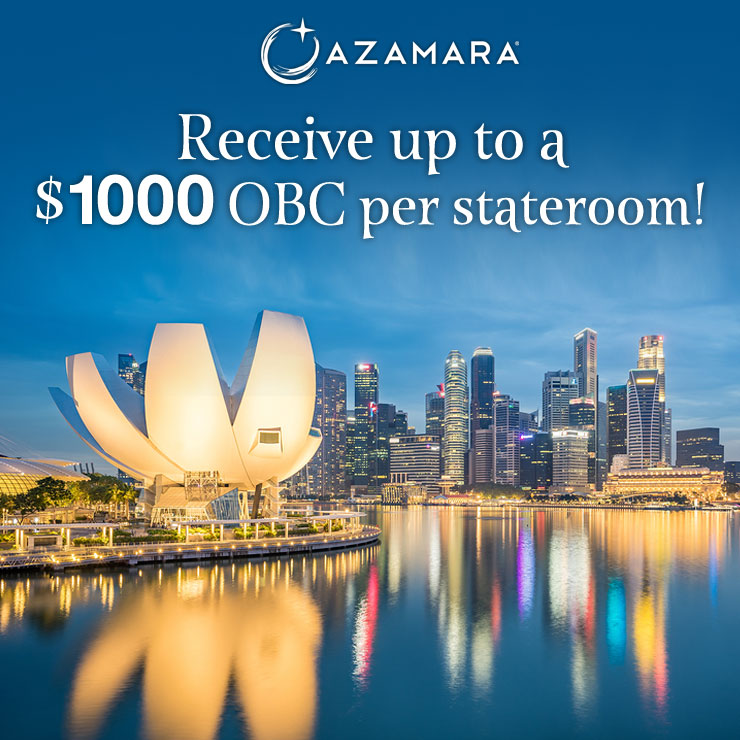 Get up to $1,000 in bonus spending cash!
What makes Azamara cruises different from the rest? It's their focus on Destination Immersion experiences, which lets you stay longer and experience more on every one of their voyages...
It's been said that guests sail with Azamara for the destinations, but come back for the staff and crew. And we couldn't agree more. Whether you're greeted with a cool towel, a warm smile, or a glass of sparkling wine after a rewarding day spent onshore, staff and crew are always ready and waiting to welcome you home. Everyone from their captains to their dinner servers puts their guests as their top priority. You might say it's because Azamara has hospitality in their DNA. But they like to think it's because their staff and crew love what they do. And once you experience an Azamara voyage firsthand, you'll love what they do too.
It's time to get back out there & we've made it easy to say Yes to luxury!
Get great savings on a more inclusive cruise (remember, gratuities and beverages are included) and for a limited time, get a BONUS onboard credit when you book any Azamara sailing:
$300 - Oceanview stateroom
$400 - Balcony stateroom
$500 - Suite stateroom
Hurry, this is a limited time offer! Choose to book any sailing listed below and get an ADDITIONAL $500 OBC!
$300 - Oceanview stateroom ($800 total)
$400 - Balcony stateroom ($900 total)
$500 - Suite stateroom ($1,000 total)
Sale Details:
Booking Window: June 8 – June 18, 2021.
Travel Window: Now - June 30, 2022.
Ask your PERX Vacation Consultant about adding this OBC Bonus to your Azamara booking! Call at 1-888-737-9266