Your search
Change
Grand Palladium Vallarta Resort & Spa, 2022-12-10 - 2022-12-14, 2 adults
Pricing
or call 1-888-737-9266
Rates above are price per room. Additional fees & taxes may apply. All rates are in USD. For multiple rooms contact an agent.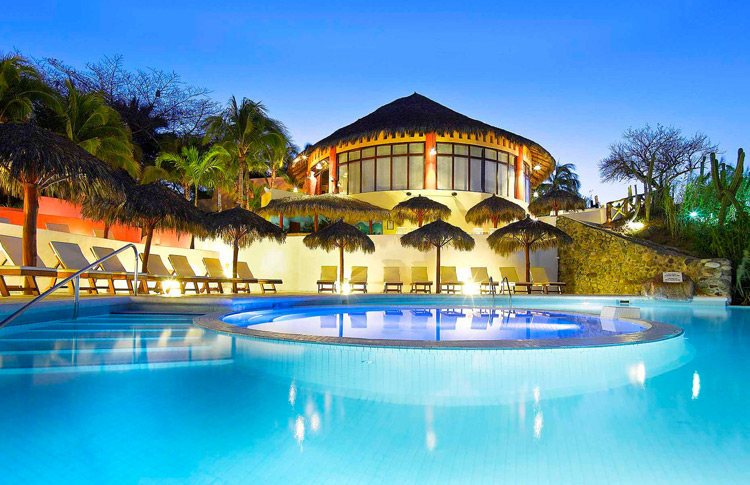 The Grand Palladium Vallarta Resort & Spa is located in a paradisiacal haven, surrounded by lush, almost tropical, vegetation in front of a private beach with 300 meters of fine white sand bathed by the crystalline waters of the Pacific Ocean. Thanks to this privileged location and the great variety of services offered in our All-Inclusive Program, this resort is ideal for getting away from all worries and relaxing after spending your day on the Banderas Bay or playing golf at any of the internationally-known courses in the area. The area's flora and fauna were taken into careful consideration during the construction of the Resort, and all buildings have been fully integrated into the vegetation, thus preventing indiscriminate logging. Breathtaking landscapes, ample gardens, delicious dining, fun facilities, a relaxing Spa and top-notch services.
Destination of golden beaches and lush vegetation, spectacular scenery and huge gardens.
Fun facilities and activities for all ages.
Relaxing SPA with top quality treatments and facilities.