Your search
Change
Hacienda Buenaventura Hotel, 25 Oct 2020 - 29 Oct 2020, 2 adults
Pricing
or call 1-888-737-9266
Rates above are price per room. Additional fees & taxes may apply. All rates are in USD. For multiple rooms contact an agent.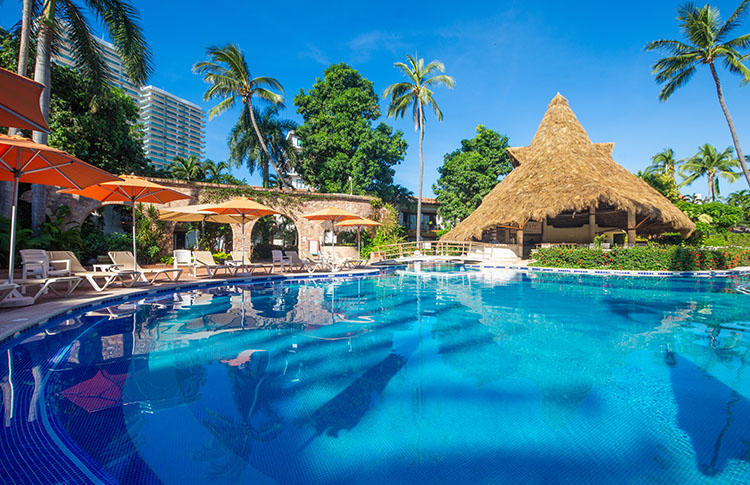 Enjoy the unique charm of a Mexican Hacienda with all inclusive concept, surrounded by beautiful gardens, traditional decor and perfect facilities for an unforgettable vacation. Treat yourself to an unequalled, all-inclusive resort experience at the best location in Puerto Vallarta. Beach, sunshine, a tropical setting and vibrant spaces with color and joy. They offer everything you are looking for your vacation. It is the perfect place to relax and enjoy a fun-filled getaway
Endless gastronomic delights:
Los Portales - The main restaurant with a tasteful mexican decor and terrace.
Sabores de México - A la carte Mexican and International specialties.
La Troje - Under a giant palapa by the pool, it offers delicious snacks.
Bar Cascada - Cocktails in the pool area.