Your search
Change
Reflect Los Cabos Resort & Spa, 04 Dec 2020 - 08 Dec 2020, 2 adults
Pricing
or call 1-888-737-9266
Rates above are price per room. Additional fees & taxes may apply. All rates are in USD. For multiple rooms contact an agent.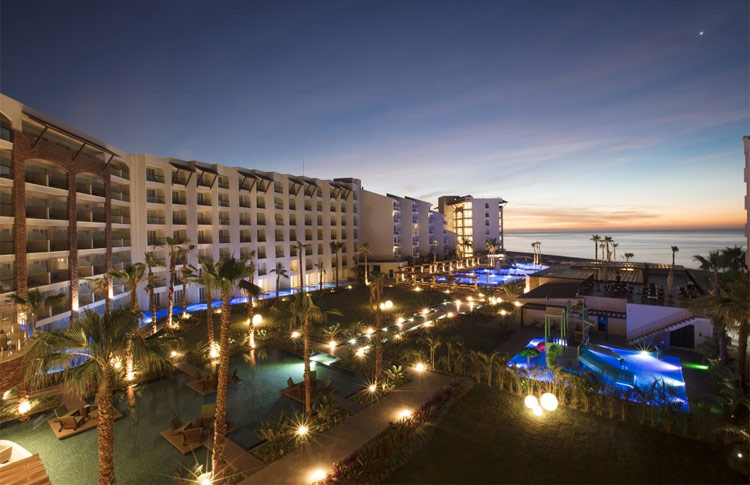 WELCOME TO KRYSTAL GRAND LOS CABOS
Located on a stunning beachfront on the majestic Sea of Cortez and a short five-minute drive from the Cultural & Arts District of San Jose del Cabo, Krystal Grand Los Cabos offers a Limitless Experience for friends, families, and couples. Seven dining options offer enticing dishes from a variety of cuisines including; Asian, Mexican, and Italian while five bars and lounges pour delightful cocktails and spirits. The unique adults-only Sky Lounge offers unbelievable views of the Sea of Cortez, perfect for enjoying a cocktail. Four pristine swimming pools offer dedicated family-friendly and adults-only options that cater to the needs of every traveler.
429 Luxurious rooms
4 Relaxing pools
7 Dining options
5 Bars
31,000 Sq. Ft. of total event space
Welcome cocktail: Each guest is received with a refreshing cocktail, they can also enjoy a variety of drinks in the different bars and restaurants with service at the beach and pools.
Endless fun: New themed parties and night activities, Kamp Krystal® for the little ones or Adventure Friends® for the older ones. Wide variety of shopping options, cultural escapes, city visits and much more.
New Gastronomy: Delight yourself with their gastronomic festivals and discover that the culinary experience is never the same, with the extensive variety of buffets, gourmet and themed specialty restaurants with healthy, Mexican or international and children's corners.
Snacks all day: A variety of vegetables and fried foods throughout the day and hot or cold creations from the baristas at Take a Bite®. Daily refill of your mini bar in the comfort of your room.
Pineda Covalin Amenities: Live comfort and style with a more personalized service and Pineda Covalín amenities in all rooms. Choose between impressive views of the seas of Mexico and discover their swim out concept or enjoy the view of the gardens and the city.
Facilities: Enjoy the impressive infinity pools where you can enjoy beautiful landscapes and sunsets. Visit the fully equipped gyms and pamper yourself with massages and treatments that they have in their wellness spas with the exclusive Vagheggi amenities.
Complimentary Wi-Fi.
All taxes and gratuities.