Your search
Change
Hacienda Encantada Resort & Spa, 04 Dec 2020 - 08 Dec 2020, 2 adults
Pricing
or call 1-888-737-9266
Rates above are price per room. Additional fees & taxes may apply. All rates are in USD. For multiple rooms contact an agent.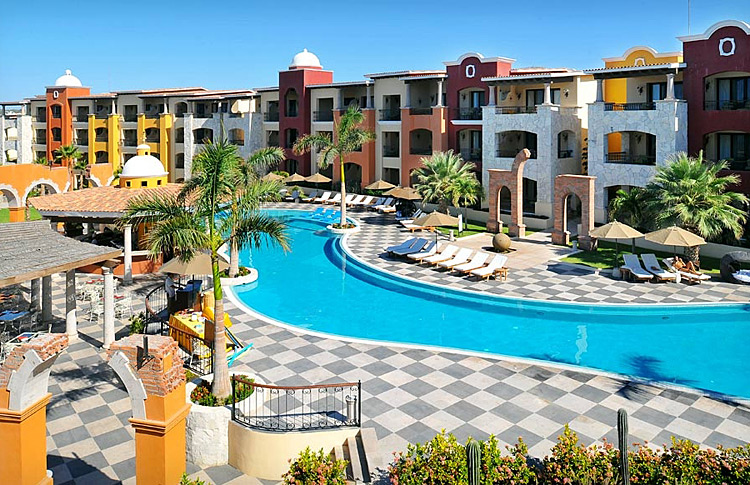 Offering the ultimate vacation experience, in luxurious 4-Diamond resort accommodations in the Cabo San Lucas area.
Providing the most spectacular ocean views in Cabo from hacienda-style suites that are perched high up on a scenic point overlooking the serene blue waters of the Sea of Cortez, Hacienda Encantada is a jewel in paradise.
Secluded location in the tourist corridor, just minutes from downtown Cabo San Lucas and the Marina Golden Zone, Hacienda Encantada embraces the natural settings of both desert and ocean that Lands' End is famous for.
Hacienda Encantada shows off the best that traditional Mexican architecture and Mexican artwork have to offer with hand-made Talavera tile murals, Spanish colonial fountains, earth tones that are so widely used in the region and more.