Your search
Change
Grand Park Royal Cancun, 01 Feb 2021 - 05 Feb 2021, 2 adults
Pricing
or call 1-888-737-9266
Rates above are price per room. Additional fees & taxes may apply. All rates are in USD. For multiple rooms contact an agent.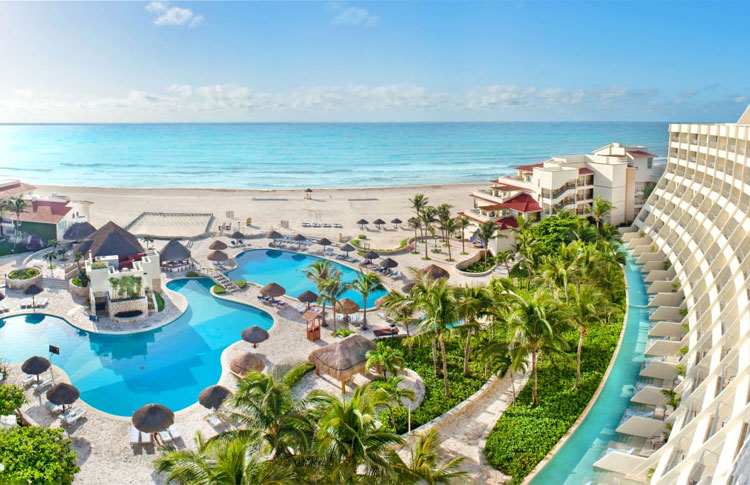 Updated Coronavirus (COVID-19) Status, Testing and Traveler Requirements
Grand Park Royal Cancún features luxury guest rooms & suites, stunning facilities, ocean views and plenty of beach front, the Grand Park Royal Cancún has been thoroughly renovated and re-imagined. There is still simply no other value like it in the Cancun vacation market. Four restaurants, a fully equipped fitness center, spa and yoga studio, two dreamy swimming pools, central access to the entire Cancun region and a beachfront that just won't quit, all combine to give you the Caribbean vacation of a lifetime. With 24-hour room service, an All-Inclusive plan that includes all day munchies, a loaded activities program, sail boats, snorkeling and live nightly entertainment, it may be more Cancun than you bargained for.
344 guestrooms & villas - ocean view
4 restaurants, 4 lounges & 3 refreshment stands
2 swimming pools
Fitness centre
Spa
Yoga studio
Non-motorised water sports
Transfer time is approximately 30 minutes from Cancun International Airport