Your search
Change
Nickelodeon Hotels & Resorts Punta Cana, 25 Sep 2020 - 29 Sep 2020, 2 adults
Pricing
No rooms available with your search criteria
or call 1-888-737-9266
Rates above are price per room. Additional fees & taxes may apply. All rates are in USD. For multiple rooms contact an agent.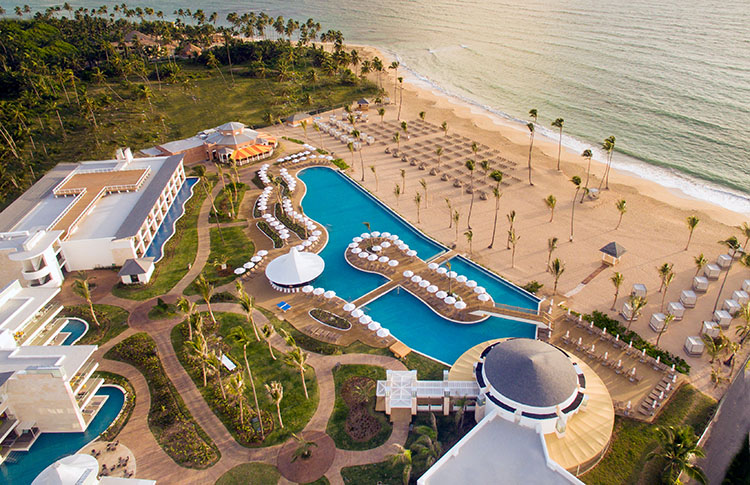 Nickelodeon™ Hotels & Resorts Punta Cana, a Karisma Gourmet Inclusive® Resort, invites you to discover a new kind of all-ages vacation. From the Aqua Nick™ playground to their luxurious spa, they make sure that every guest has the experience of a lifetime. The first resort of its kind in the Caribbean (and the world!) this five-star vacation destination brings the spirit of infinite play to every minute of the day.
The resort features 208 oversized suites filled with comfortable amenities to cater to every taste and need. Their glamorous and spacious Swank Jacuzzi Suites, the one-of-a-kind Pineapple Villa, and a wide variety of upscale accommodations all feature playful décor that brings out the inner kid – or the actual kid – in every guest.
Personalized service is at the heart of the Karisma philosophy. Their friendly staff is waiting to indulge your every whim and will make sure your stay is filled with happy surprises.
So join them on the golden sands of Uvero Alto Beach, just 60 miles north of Punta Cana Airport. Your family (or family of choice) will never forget the colorful waterslides and pools, hanging out with their favorite Nickelodeon characters, hilarious Slimings and the famous Karisma Gourmet Inclusive Experience!