Your search
Change
Grand Palladium Jamaica, 03 Feb 2021 - 07 Feb 2021, 2 adults
Pricing
or call 1-888-737-9266
Rates above are price per room. Additional fees & taxes may apply. All rates are in USD. For multiple rooms contact an agent.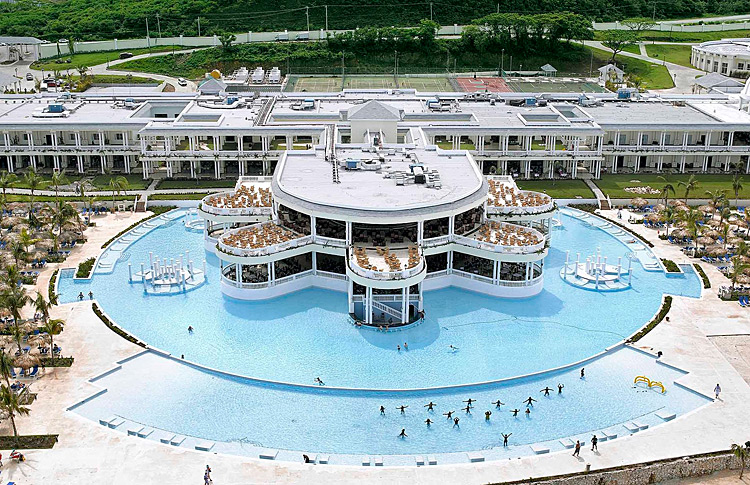 Updated Coronavirus (COVID-19) Status, Testing and Traveler Requirements
NEW! - Free Testing & Free Quarantine Protection
The Grand Palladium Jamaica Resort & Spa is situated in the coastal town of Lucea, on the north eastern coast of Jamaica. This resort hotel is also within a reasonably short 25 minute drive of Montego Bay and Montego Bay International Airport. Looking for a fun-packed holiday in Jamaica? Search no further, as the Grand Palladium Resort & Spa Hotel is one of the best all-inclusive Jamaica hotels, offering action-packed days around the pool or on the beach. This is also a great place to bring your children, as there is a kid's mini club and play areas to keep them busy. You will be simply blown away by the sheer range of things do and places to eat here. All guests can use the facilities at the twin hotel, the Grand Palladium Lady Hamilton Jamaica Resort & Spa Hotel, giving you the opportunity to try many fabulous theme restaurants, 13 bars, a Casino, 5 different swimming pools, a spa and many activities, such as snorkeling, windsurfing, kayaking and tennis.
450 Junior Suites & 90 Suites
7 a la carte restaurants with a wide variety of cuisine
3 buffet restaurants
13 bars distributed throughout the complex
Largest pool in Jamaica
First class Spa & Wellness Center
Charming beachside restaurant specializing in seafood
Slot machines
Shopping Center