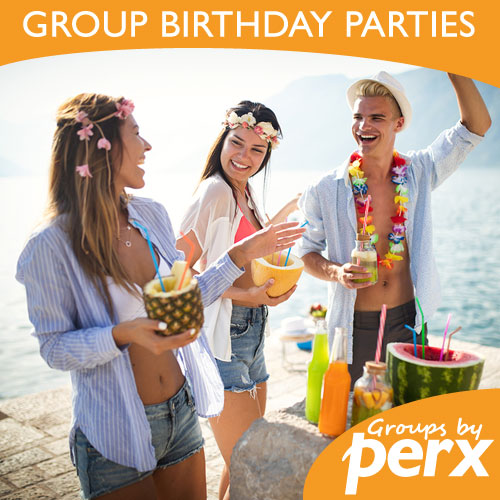 BIRTHDAYS
Why Celebrate Your Birthday In The Same Old Restaurants and Bars?
It's time for some new scenery!
For the Group Leader: A complimentary upgrade, bottle of wine delivered to room & complimentary massage
Earn PERX Credits That Can Be Applied to Your Room Cost Starting With Just 12 Rooms
Group Benefits: A Complimentary cocktail hour with a selection of canapes & a Semi-Private Group Dinner


Have questions, or looking to book your group? Send us your group request (include as many details as you can, travel dates, number of attendees, occasion, etc) and we'll have one of our Group Planning Specialists get back to you as soon as possible. Contact us via email at resort-groups@perx.com or call our toll free Group Hotline at +1-800-390-1323.
Here's a few Resort suggestions that cater to Birthdays to get you started...