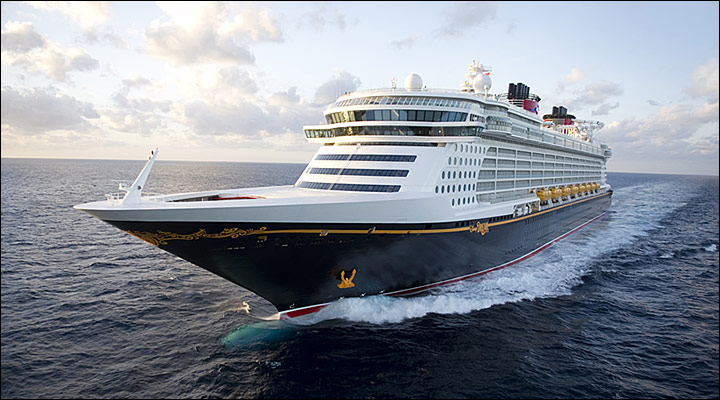 Disney Dream
Launched in 2011, the Disney Dream is the majestic third ship in the Disney Cruise Line fleet. Boasting 14 towering decks, a ship length of 1,115 feet and a maximum width of 125 feet, the 128,000-ton vessel includes 1,250 staterooms and has the capacity to comfortably accommodate 4,000 passengers-along with the over 1,458 Crew Members who tend to the needs of every cruise Guest each and every day.
Building on the classic style of the previous 2 ships, the Disney Magic and the Disney Wonder, the Disney Dream is a valiant vessel distinguished for its classic early 20th-century design - which harkens back to the golden age of cruising - and state-of-the-art technology. As can be expected from Disney, the cruise liner was specially designed with families in mind, combining sleek style and convenient facilities with splashes of magic and cruise-industry firsts-like the splashtacular AquaDuck, the very first water coaster at sea.
Year-round, you and your family are invited to embark on an unforgettable cruise adventure aboard the Disney Dream. Discover for yourself the vast array of comforts, outstanding service and timeless beauty of a ship that captures the hearts and imaginations of everyone who steps on board.