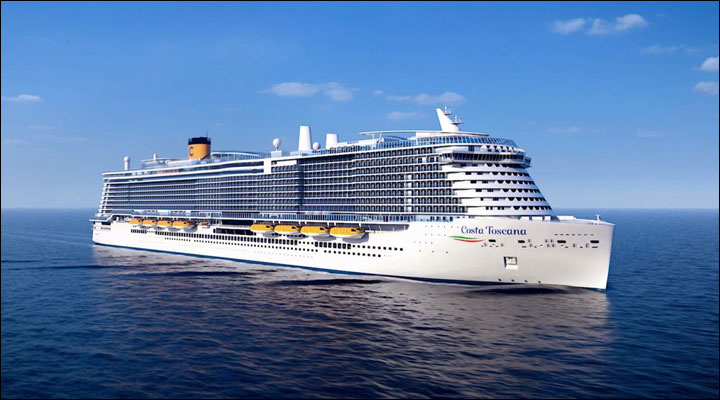 Costa Toscana
A cruise on Costa Toscana will be unforgettable.
Shows and entertainment featuring international artists await you, as well as swimming pools with slides and water games for all ages, a state-of-the-art spa and gym, and much more.
Costa Toscana is also synonymous with excellent cuisine with the widest variety of Italian and international restaurants in the fleet.
And that's not all – Costa Toscana keeps the environment in mind, with new LNG propulsion engines making for increasingly sustainable travel.