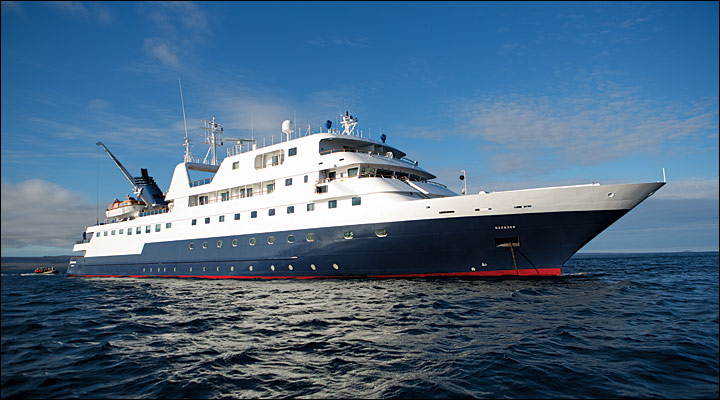 Celebrity Xpedition
Only Celebrity Xpedition® offers the perfect combination of explorer's voyage and cosmopolitan bliss. Travel to one of the world's last pristine environments – the legendary Galapagos Islands. Where untamed wildlife outnumbers the pampered travelers. Make moonlight toasts under the stars that led sailors and scientists alike to this extraordinary archipelago.
Designed not just for travel, but for exploration, this 100-guest mega-yacht sails the Galapagos Islands seven days a week, 365 days a year. The knowledgeable crew, environmentally sound ship design, and Galapagos National Park-certified onboard naturalists all help to preserve this delicate archipelago, while educating you on its natural and evolutionary significance. It's a journey like no other on Earth.
*OBC credit amount may not exceed 10% of cruise fare. Not combinable with other offers. Offer may be withdrawn at any time.