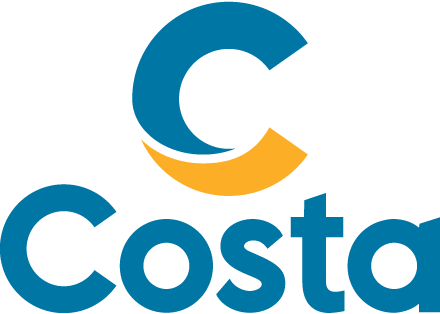 Costa Cruises

***BOOK WITH CONFIDENCE***
Costa Cruises Embarkation Changes and Sailing Date Change Policy
Updated December 16, 2020 - The Italian government has officially approved the resumption of cruise operations and Costa Cruises are pleased to announce the restart of operations from Italian ports. Initially, it will be a gradual restart from the Italian ports reserved exclusively for Italian Guests.
The most recent development shows that the conditions for safe travel are not yet in place in all destinations in Europe. Therefore, they are unfortunately forced to extend the suspension of cruise activities for selected ships in the fleet for North American guests until the dates shown below.
We are hoping to resume with the following start dates:
SHIP & RESUMING
Costa Deliziosa - May 18, 2021.
Costa Diadema - April 06, 2021.
Costa Favolosa - April 02, 2021.
Costa Firenze - February 28, 2021.
Costa Fortuna - May 06, 2021.
Costa Fascinosa - May 02, 2021.
Costa Luminosa - February 28, 2021.
Costa Magica - April 03, 2021.
Costa Pacifica - March 26, 2021.
Costa Serena - April 30, 2021.
Costa Smeralda - February 27, 2021.
Costa Toscana - December 26,2021.
They know that in order to be a truly memorable vacation, a cruise must first and foremost be a pleasant and relaxing experience; therefore, they have dedicated their utmost attention to the implementation of new procedures and protocols with the assistance from all levels including international, national and local governments and health officials. Costa will continue to follow relevant developments in the response to the COVID-19 situation, and if necessary, will provide updates.
For more information call your PERX vacation consultant at 1-888-737-9266.