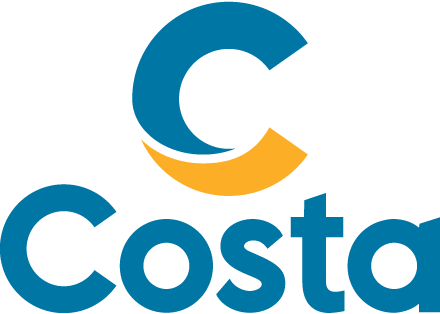 Costa Cruises

***BOOK WITH CONFIDENCE***
Costa Cruises Embarkation Changes and Sailing Date Change Policy
Updated September 1, 2020 - The U.S. Centers for Disease Control and Prevention has issued an extended "no-sail" order for cruise ships operating out of U.S. ports that will remain in effect through September 30, 2020. This supersedes previous suspension of operations notices.
The Italian government has officially approved the resumption of cruise operations Costa is pleased to announce the restart of operations from Italian ports. Initially, it will be a gradual restart from our Italian ports reserved exclusively for Italian Guests.
The most recent development shows that the conditions for safe travel are not yet in place in all destinations in Europe. Therefore, they are unfortunately forced to extend the suspension of cruise activities for all other ships in the fleet until September 30, 2020.
They know that in order to be a truly memorable vacation, a cruise must first and foremost be a pleasant and relaxing experience; therefore, they have dedicated their utmost attention to the implementation of new procedures and protocols with the assistance from all levels including international, national and local. Costa will continue to follow relevant developments in the response to the COVID-19 situation.
Due to the protracted emergency situation linked to the global Covid-19 pandemic and with the further introduction of containment measures (such as closing ports and restrictions on the movement of people who do not actually allow to operate), Costa Cruises has decided to extend the voluntary suspension of selected cruises until September 30.
Future Cruise Credit Voucher Information for Canceled Cruises
If your cruise has been canceled by Costa Cruises due to the COVID-19 pandemic, you will receive:
A FUTURE CRUISE CREDIT VOUCHER OF 150%
For cruises originally scheduled in March, April and May
A FUTURE CRUISE CREDIT VOUCHER OF 125%
For cruises originally scheduled from June to September

Questions? Contact your PERX travel consultant by calling 1-888-737-9266